My not-so-little girl signing her preschooler's 'promise form'.
She actually just wrote her name. :)
My darling K is turning four this coming May, and believe it or not, we have been school hunting for her even before she turned three.
See, this is what happened...
Summer last year, we were thinking about sending our little girl to school already. At that time though she was still a couple of months shy of three years old, so we held off on enrolling her.
We did sign her up though for summer classes at a small school, and surprisingly, she had loads of fun and learned a lot during the 8 weeks she was there. Hubby and I thought of doing a 'trial run', and sent our darling to a barangay day care center in a nearby subdivision. The 'trial run' didn't go so well though, perhaps because she just wasn't ready for the classroom environment yet, or that particular center wasn't the right place for her.
Anyways, fast forward to last quarter of 2012 - we knew our little girl will be ready for school by next year (nursery). We've seen a lot of changes in the way she interacts with kids, and how she handles 'school work', and we tasked ourselves with the mission to find a great school for K.
We went to a variety of schools in Bacoor, Cavite, specifically those that are at the most, 30 minutes away from our place. Our first destination was
Casa de San Miguel Montessori
along Aguinaldo Highway. We spoke with the Principal and found her explanation of the montessori method quite convincing. It was truly an ideal teaching method for pre-schoolers. We had reservations though, when we saw their classrooms and facilities. The place was rather dark, and their materials for preschoolers were a bit old and worn. But we gave it the benefit of the doubt, that maybe they were just renovating (because they were at that time).
Tuition fee was about 45,000 per year
. A bit steep really, for our budget. And we had to take into consideration possible increases in succeeding years.
Second school we visited was
Woodridge College
inside Soldier's Hills Molino. We loved the sprawling grounds, the well-maintained buildings, and the preschool classrooms that were clean and bright. But of course, we had quality of teaching in mind too - and distance. Woodridge was quite
liblib
in the sense that Soldier's was a real big place and you have to go through so many twists and turns just to get to the school - in short, accessibility wasn't really tops.
Tuition fee was about 25,000 to 30,000 a year
.
We also inquired at
Harrel Horne Integrated School
in Bahayang Pag-Asa Molino. Since my daughter had her Galileo Enrichment classes in their grounds, we got interested in what the school itself has to offer. Their preschool department was using the
Reggio Emilia
teaching method, which was fairly interesting. We were very impressed with their preschool classrooms and facilities. Their classroom was equipped with progressive teaching essentials - chairs and tables in U-shaped layout, two 'play houses' where they can enhance their mathematical skills, and loads of educational materials and toys. Unfortunately, I wasn't able to snap a photo. :( Hopefully, I can find one online and share it here. They also had a wading pool where the kids can spend some time on Fridays. The setback? They have just recently introduced the teaching method, and we weren't sure if they were implementing it effectively. Hubby has some relatives who are in grade school and preschool at Harrel Horne, and we weren't as impressed with their development as we were with the facilities.
Tuition fee was around 24,000 to 28,000 that time.
Early this year we made it a point to visit the top two schools in Bacoor, Cavite on our list,
Divine Light Academy and
Statefields School,
which are also two of the most well-known educational institutions in Bacoor. They are known not only for being 'big schools' but also for the quality of education. They're both quite on the pricey side in terms of tuition fees, but from what I heard, the cost justifies the value you get. So there. :)
Statefields School
(in Molino)
makes use of the multiple intelligences approach - a great method for dynamic kids. Statefields had been around long enough to prove that they are implementing the method well. Their grounds were big and well-maintained. I liked how they have a class ratio of 2:17, very ideal for preschoolers. I also liked their classrooms, which had a stage and wasn't too big or too small for comfort. I wasn't really 'helped out' by their admissions staff a lot when it came to my questions about the teaching method they use. If I hadn't read on it in advance, I would have left the place with absolutely no idea still. Maybe they didn't know much...or maybe I talked to the wrong person. :) Still, I found the place impressive.
Tuition fee is about 42,000 to 45,000
.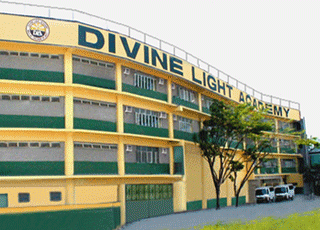 Divine Light Academy,
which is located inside Town and Country Subdivision in Molino, is well known in the Bacoor area for their high academic standards and great quality of education. They use the traditional teaching method, and obviously implements their curriculum in an admirable manner as they produce graduates who are smart and well-rounded. According to a fellow SP mom, they are also in the top when it comes to the NSAT examination results in the Bacoor area. The school buildings and facilities are quite old but nonetheless well-maintained. The impression I got when we visited the area was the kind of 'academic calm', a place where the kids are humble, and are not materialistic or
maarte
. Even their high school students struck me as simple, intellectual (even a bit nerdy), and respectful kids - and yes, they didn't look like teens wanting to become adults too soon (as is common now in most schools) - they just look like kids their age who are enjoying their time in school. And I think it was that, as well as the quality of education that got me to decide that Divine Light was THE one. Teacher to student ratio is about 2:20, quite a bigger number than the other schools, but still - it didn't deter me from wanting to enroll my kid there. Besides, hubby wanted the school we choose to be K's school from elementary to high school, and DLA seemed like the soundest choice.
Tuition fee is manageable at about 31,000 for the school year
.
We got to enroll K around end of February at Divine Light Academy, and you know the school really delivers in quality, when as early as that time, their morning slots for Nursery were already filled. And we thought we were being early birds. Nyahahaha. We did get a decent time slot for K, 12pm to 2pm, just right for her and us actually, since DLA was about a 15 to 20-minutes drive from our place, and my daughter wasn't an early riser.
And that's our Bacoor Cavite school hunting story for our soon to be Nursery student! More than reputation, we considered a lot of other factors too - and we're hoping that Divine Light Academy would be the right fit for our little one - because really, we won't find out until she's actually studying in that school. :)
Wish you well on your own school hunt journey! <3